Life isn't fair. Some earn their billions; others are born into them. Lets have a look at the top 5;
5. Scott Duncan
Image credit: Enterprise Product Partners
Age:
32
Company:
Enterprise Product Partners
Estimated net worth:
$5 billion
Scott Duncan is living proof that you don't have to be a Silicon Valley tech wizard to be in the billionaire club these days. The golden spooner inherited his father's astronomically successful
energy pipeline company
in 2010, alongside his three sisters. And you bet they're billionaires, too.
The Houston-based big game hunter may have grown up rich, but his entrepreneur father, Dan Duncan, hailed from humble beginnings. The son of an impoverished farmer, he launched Enterprise with $10,000 and two propane trucks. From there, he slowly, steadily amassed a monumental oil and gas fortune that his children reap the benefits of today.
4. Eduardo Saverin
Age:
33
Company:
99
Net worth:
$5.3 billion
Brazil-born Eduardo Saverin met Mark Zuckerberg during his junior year at Harvard and quickly became best friends with him. The Facebook co-founder -- and first investor and chief financial officer -- was famously jilted by Zuckerberg just after the social network took off.
Brutally
screwed
out of his original 30 percent stake in the company, the serial angel investor sued Zuckerberg, eventually settling out of court for an undisclosed amount. We will likely never know how much Zuck forked over, as Saverin, like the Winklevoss twins, was made to sign a non-disclosure agreement as part of the deal.
The accomplished economist and serial angel investor is now on the board of directors of
99.co
, a Singapore-based real estate buying and selling platform. Had Saverin kept his original stake in Facebook, he'd now be worth somewhere near $34 billion. What a pity.
3. Yang Huiyan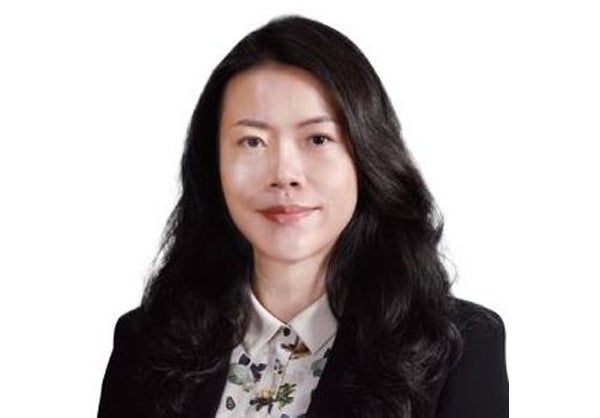 Age:
34
Company:
Country Garden Holdings
Estimated net worth:
$5.9 billion
China native Yang Huiyan received much of her real estate magnate father's fortune when he transferred his property development company,
Country Garden Holdings
, to her in 2007. The momentous change of hands made her the youngest female billionaire in the world at the time. The reportedly low-key Ohio State University grad is now believed to be the richest woman in Asia.
Image credit: WikiCommons
Age:
31
Company:
Asana
Estimated net worth:
$9.3 billion
Dustin Moskovitz, nicknamed "Destroyer" during his four-year founding run at Facebook, lucked out as one of Mark Zuckerberg's dormitory roommates at Harvard. Facebook's first chief technology officer also dropped out of the Ivy League institution after moving to Palo Alto, Calif., to springboard the social behemoth to the next level. The self-taught coder, who learned to program specifically to launch Facebook, later left the company to co-found
Asana
, an app that enables coworkers to collaborate without email.
1. Mark Zuckerberg
Age:
31
Company:
Facebook
Estimated net worth:
$46.1 billion
Mark Zuckerberg, aka "
Slayer
" to his former frat bros, launched "
thefacebook.com
" from his Harvard dorm room on Feb. 4, 2004. He was just 19 at the time and "
didn't know much about business back then
." Two years before that instant-hit stroke of genius, when he was still in high school, the coding wunderkind turned down a $1 million offer from Microsoft. Along with AOL, Bill Gates' software company wanted to scoop up Zuckerberg's Synapse Media Player, an innovative music streaming app he invented. Zuck was wise and held out. Later, MTV wanted to buy Facebook for $75 million. Again, he didn't budge. After all, that's chump change to the high roller now.
Original Article on www.entrepreneur.com